Many Nigerians turn to freelance platforms like Upwork to offer creative services and earn money. Indeed, Upwork is one of the best you can use. However, the question is, after you get paid, how do you withdraw your money? Read on as we explain in this in-depth guide.
Setting Up Your Withdrawal Method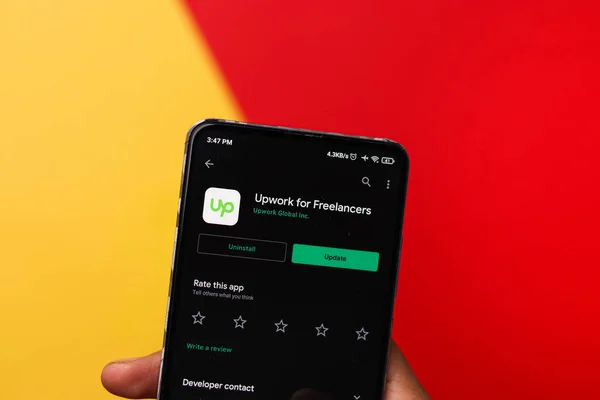 Navigating the financial aspects of freelancing platforms can be daunting, but with a clear understanding, you can get your earnings from Upwork with ease. Central to this is setting up your withdrawal method. Let's see what this involves.
Linking a Bank Account
The first step is to link a bank account to your Upwork profile. This is a straightforward process initiated from your account settings. Navigate to the "Get Paid" section and select "Add Method." Here, you'll need to enter your bank details accurately — any discrepancy could lead to delayed or failed transactions.
The essential details include your bank name, account number, and SWIFT/BIC code, an international bank code that identifies specific banks worldwide. For some Nigerian banks, additional information like sort codes may be required. Ensure your name on Upwork matches the one on your bank account to avoid complications.
Upwork Options for Withdrawal in Nigeria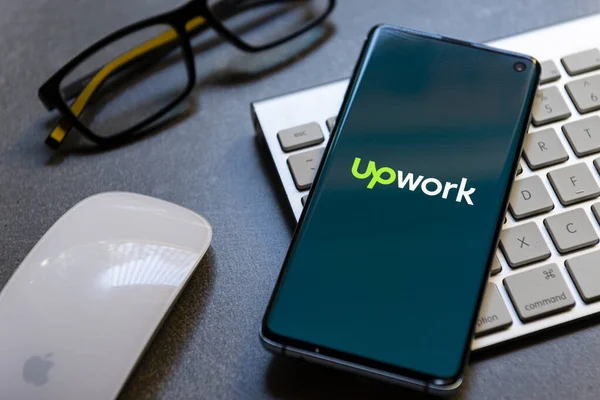 Upwork offers several withdrawal options, and you can find them out below:
Direct Deposit
This is the simplest method, where funds go straight to your linked bank account. While convenient, it's essential to be aware of the fees and conversion rates applied by your bank, as these can significantly affect the amount you receive.
PayPal
PayPal is a widely accepted payment platform, and Upwork allows direct withdrawals to your PayPal account. Once transferred, you can use PayPal funds for online transactions or withdraw to your local bank account. Note the fees for PayPal services, and consider the exchange rates applied when converting from USD to NGN. However, note that you can only use PayPal Business.
Payoneer
A popular alternative for freelancers in Nigeria is Payoneer, known for its lower fees and favorable exchange rates compared to traditional banks. Linking your Payoneer account to Upwork enables swift transfers. Once the funds hit your Payoneer account, you can withdraw them to your local bank or use the Payoneer card for transactions and ATM withdrawals.
Wire Transfer
Wire transfers are another option, sending funds directly to your bank account from Upwork. While secure, they often come with higher fees and longer processing times. They're typically more suited for larger withdrawals, as the flat fees can be more economical for significant amounts.
Each of these methods comes with its nuances, fees, and processing times. Weighing the pros and cons in the context of your financial preferences and needs is crucial.
Withdrawal Fees and Timings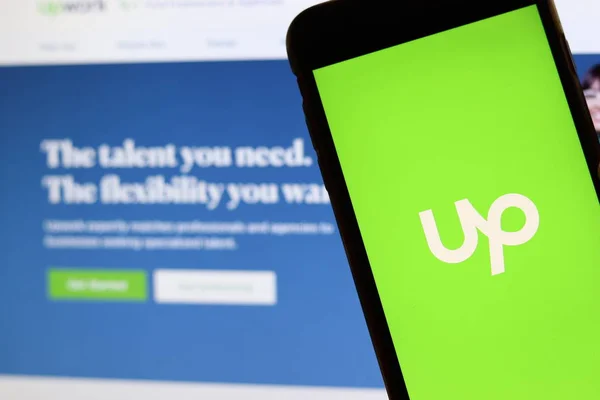 Charges directly impact your cash flow, so a deep dive into what to expect with each withdrawal method is essential. 
Fees for Each Method
Each withdrawal option on Upwork comes with its fee structure, which can significantly influence your choice.
Direct Deposit
For direct deposits to Nigerian banks, Upwork charges a nominal fee per transaction. However, it's crucial to remember that your local bank may impose additional charges or conversion fees, which can add up.
PayPal
Withdrawing from PayPal incurs a fee from Upwork, but this is often waived if you meet a certain withdrawal threshold. Nevertheless, PayPal itself charges a percentage of the transaction as a fee when you transfer funds from PayPal to your Nigerian bank account.
Payoneer
Payoneer, while generally more cost-effective than PayPal, also has fees. Upwork charges a small withdrawal fee, and Payoneer levies a fee when you transfer funds from your Payoneer account to your local bank. However, these fees are often lower than those associated with PayPal.
Wire Transfer
Wire transfers are the most expensive option, with Upwork charging a substantial fee for each transfer. Additionally, your local bank will likely deduct processing fees. This method can be cost-effective for larger sums but significantly erode smaller earnings.
Expected Timeframes for Receiving Funds
The speed of accessing your funds is a crucial consideration. Direct deposits typically take 2-5 business days to process, a moderate timeframe that balances cost and speed. PayPal withdrawals are usually swift, with funds generally available in your PayPal account within 24 hours. However, transferring from PayPal to your Nigerian bank account can take an additional few days.
Payoneer transactions are generally processed within 2 business days, making it a timely and cost-effective option. Wire transfers are the slowest, often taking up to 7 business days due to the stringent verification processes involved.
Conclusion
As explained, withdrawing from Upwork is not complication. Simply follow the steps and ensure you meet the withdrawal conditions, and you're good to go.
Frequently Asked Questions About How to Withdraw From Upwork in Nigeria
How do I get paid from Upwork in Nigeria?
To get paid from Upwork in Nigeria, you need to set up a withdrawal method on your Upwork account. Common options include direct deposit to a local bank account, PayPal, Payoneer, or wire transfer. Once you've completed a project and the client has approved your work, the funds will be released to your Upwork account, from which you can withdraw to your chosen method.
What is the best payment method for Upwork in Nigeria?
The best payment method for Upwork in Nigeria depends on convenience, withdrawal fees, and the speed of transactions. Many Nigerian freelancers prefer using Payoneer or PayPal due to their reliability and relatively lower withdrawal fees than wire transfers. Direct deposit to a local bank account can also be a good option if Upwork in Nigeria supports it.
How do I withdraw money from Upwork to my bank account?
To withdraw money from Upwork to your bank account, go to the 'Settings' section of your Upwork account and select 'Get Paid.' Add your bank account details under the payment methods. After verification, you can transfer your earnings from Upwork to your bank account. 
How can I withdraw from Freelancer in Nigeria?
To withdraw from Freelancer in Nigeria, log in to your account and navigate to the 'Finances' section. Here, you can choose 'Withdraw Funds' and select a withdrawal method such as PayPal, Payoneer, Skrill, or direct bank transfer if available. Enter the required details and the amount you wish to withdraw. Confirm the transaction and the funds will be processed according to the method's timeframe and fees.