Buying from international platforms can seem challenging, especially when you're new to the process. One such platform, AliExpress, has become increasingly popular in Nigeria due to its wide range of products and affordable prices. In this guide, we'll explain how to buy things from AliExpress in Nigeria. So, read on if you want to make your shopping experience on the platform straightforward and get your product right at your doorstep.
Step 1: Create an AliExpress Account
Setting up an account is the first step to shopping on AliExpress. It's a simple process if you follow the steps below:
Visit the AliExpress website or download the mobile app.

Click on the Register at the top right corner.

Provide your email address and create a secure password. Some might prefer to sign up using their Facebook or Google accounts for convenience.

After registration, you'll receive a verification email. Click on the link inside to verify your account.

Once verified, you can now log in and start browsing products. 
Remember to fill in your Nigerian shipping details correctly, as this is where your items will be delivered. 
Step 2: Purchase What You Want
Making a purchase on AliExpress is straightforward once you've found the product you want. Here's what to do: 
Navigate to the product page of your chosen item.

Review the product details. Check the seller's ratings to confirm you're buying from a reputable source.

Click Add to Cart if you want to continue shopping, or Buy Now to checkout.

At checkout, confirm your shipping address and choose a shipping method. Some sellers offer free shipping, while others might charge a fee.

Select your preferred payment method. AliExpress welcomes different payment methods, including bank cards. For Nigerian shoppers, options like bank transfers or AliExpress Pocket might also be available.

Once payment is successful, the seller will prepare your order for shipment. You can track the order's status and shipping progress from your account dashboard.
Discuss with sellers if you have questions or need more information about a product. They're usually responsive and willing to assist.
Step 3: Prepare for Shipping and Delivery
The next aspect on how to buy things from AliExpress in Nigeria is shipping. Delivery from AliExpress to Nigeria involves a few stages, ensuring that the products arrive safely at your doorstep:
Choose a Shipping Method: After purchasing, the seller will provide several shipping options. Commonly used methods include AliExpress Standard Shipping,

China Post

, and DHL. Check the estimated delivery time and cost for each option.

Tracking the Order: Once the seller ships the item, a tracking number will be provided. Using this number, you can monitor the progress of your package through the AliExpress platform or dedicated tracking websites.

Customs and Duties: All international shipments to Nigeria are subject to customs inspection. Depending on the product and its value, you might need to pay import duties or taxes. So, confirm with Nigeria's customs regulations to know the associated fees.

Receiving the Package: Depending on the shipping method chosen, your package might be delivered to your home or a nearby post office. Ensure you provide a clear address and contact number to avoid delivery issues.

After-Delivery Check: After receiving your order, inspect the items to ensure they match the product description and are in good condition. If there's a discrepancy or issue, you can raise a dispute on AliExpress for a refund or replacement.
Read Also: Top 10 Best Online Shopping Malls In Nigeria
7 Tips on How to Buy Things from AliExpress in Nigeria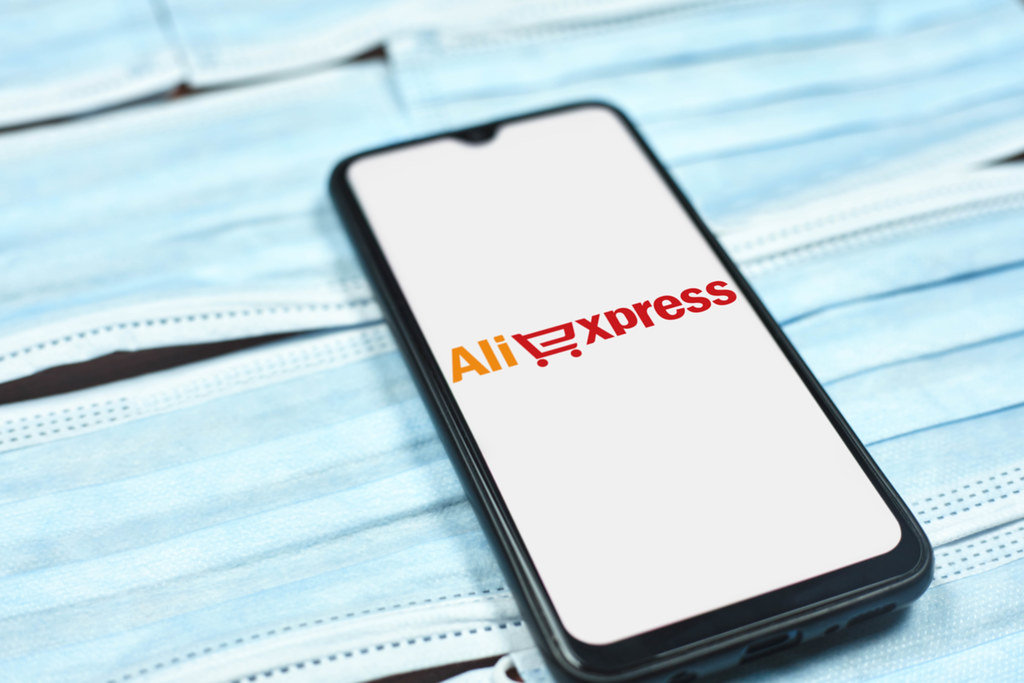 We've discussed how you can purchase items from AliExpress in Nigeria. As you set out,  you should have the below tips in mind:
Stay Informed with Seller Ratings: Before making a purchase, check the seller's ratings and customer reviews on AliExpress. Sellers with high ratings and positive feedback are more reliable. It indicates their credibility and product quality.

Understand Product Details: Thoroughly read the product description and specifications and check product images. Some sellers feature real photos, which gives you a clearer idea of what you're buying. If in doubt, contact the seller for clarification.

Use Secure Payment Methods: AliExpress offers a secure payment gateway. Ensure that you're not redirected to external sites to complete the payment. Using options like AliPay can provide an extra layer of security.

Be Aware of Customs Duties: Before ordering, familiarize yourself with the customs duties and regulations in Nigeria. Some products might attract higher duties, or they might be prohibited for import.

Keep Communication Open: Maintain open communication with the seller. If you have queries about the product, shipping, or any post-purchase issues, reach out to the seller directly through the AliExpress messaging system. They are often willing to help and provide information. 

Save on Shipping: Some sellers offer free shipping or discounted shipping rates for certain products or when you spend a specific amount. Look for such promotions to save on delivery costs. Remember, while free shipping might be cost-effective, it might take longer than other shipping methods.

Stay Updated on Deals: AliExpress frequently offers sales and promotions. Keeping an eye on these deals is ideal to get quality products at reduced prices. Joining the AliExpress newsletter or downloading their mobile app can also give you access to exclusive deals.
By following these tips and best practices, shopping on AliExpress from Nigeria can be both safe and rewarding.
Conclusion
Shopping on AliExpress provides Nigerians access to a range of products from various international sellers. By understanding the platform, setting up an account correctly, and making informed decisions during purchases, you can ensure a seamless and satisfactory shopping experience.